Our horn speakers stand out because of the usage of expensive and partially rare materials. Together with the extreme expenditure of time in craftsmanship we create absolute exquisite products, which are without peer in the high-end market.
But Cessaro horn speakers are not just outstanding in acoustics. On the optical side we can offer a huge selection of noble and customizable veneers and colors to the audiophile enthusiasts.
Our systems from Alpha II to Gamma II
Another special feature of Cessaro Horn Acoustics is the modular line. Because of the modularity of this product lineup a Cessaro product is a lifetime investment. "Smaller" models can be upgraded to a superior model just by exchanging components. So there's no financial loss in case of an upgrade.
With the Cessaro "MODULAR-LINE" you can upgrade your purchased horn loudspeaker system any time.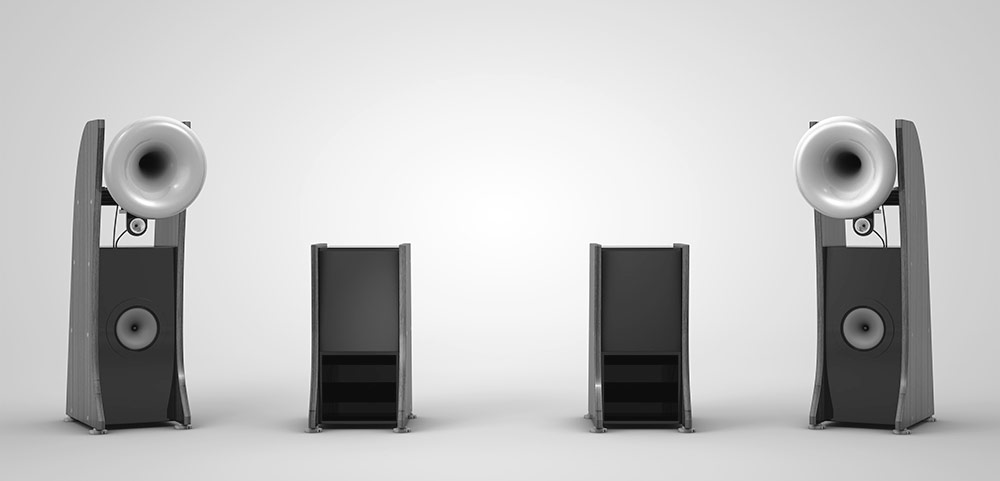 The ultimate reference in sound
A REVOLUTION IN ULTRA LOW NOISE
When developing our amps the focus was the realization of a perfect electronic match for our Cessaro Horn Accoustics high efficiency horn systems without any compromises. Our combination of preamp and power amplifier will also push other speaker systems to peek performance.